This mystical allegory is a love story, written to encourage young adults to read Psalm 119, the longest chapter in the Bible, and draw them into a deeper love for God with a greater appreciation and knowledge of the scriptures.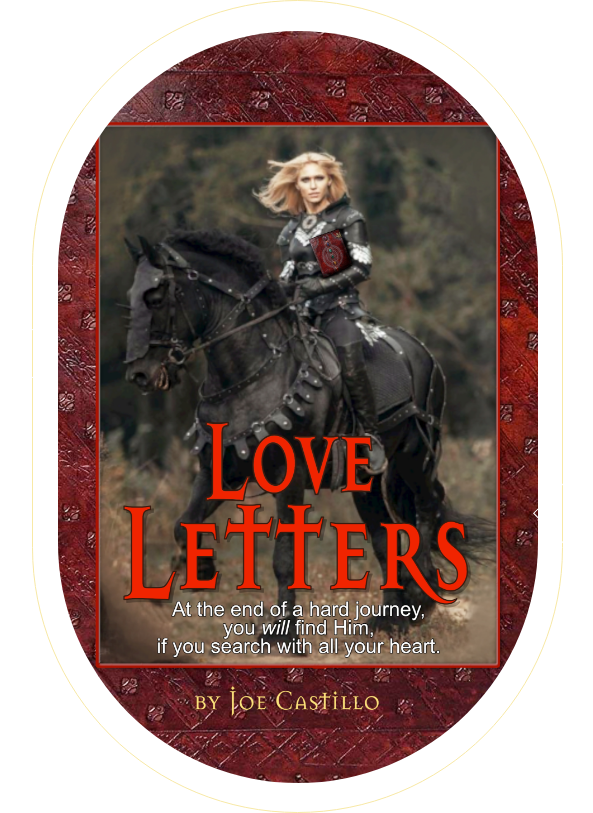 Pre-Order your copy of 'Love Letters' and receive a FREE copy of 'SandStory,' A behind the scenes look at America's Got Talent and the adventure of becoming the World's Premier SandStory artist.
I was hooked from the first page. This novel is written in a beautiful style reminiscent of JRR Tolkien, C.S. Lewis, John Bunyan, and the like. Each page is lush with rich language that brings the setting and the characters to life. Joe Castillo has created a classic that is perfect for teenagers and adults, male or female. The heroine is flawed and full of the same doubts we all encounter, yet when she remembers to seek wisdom from the love letters given to her for her journey, she finds strength and hope to finish the task before her. I would tell you more, but I don't want to spoil it for you! I highly recommend this book.
---
Stephaine Rose
Heartwarming tale of adventure, challenge and triumph
This book was absolutely amazing! I hope it gets made into a movie. I read it on vacation and could not put it down. Such a sweet story that everyone needs to hear. I LOVED it and will give it as a gift to everyone I know. ♥️🙌🏼♥️
---
Kara Keifer
Powerful + Page Turner